With USADA testing started properly on October 1st 2015 (First three months were educational mainly) its not one year since testing started for real and the first opportunity to post some detailed statistics as far as win/loss records go.
So here are all the win/loss records by Gym, Nation and Fighter over the last 12 months (and comparison to pre-usada)
My personal opinion is its still too early to be making "judgements". There are so many different things to take into account when looking at win/loss records, quality of opponent, title, non title etc. etc. but it will be interesting to see over the coming years if patterns emerge.
"Zuffa record" relates to all UFC fights, and all WEC/Strikeforce bouts post Zuffa buyout
Pre-USADA data relates to win/loss records ONLY for fighters included in post-usada data – ie does not include fighters who retired years ago, or left the UFC prior to the implementation of the USADA program (hence why total figures will never equal "100%")
Gym Records
Only includes gym's with five or more fights between October 1st 2015 and October 8th 2016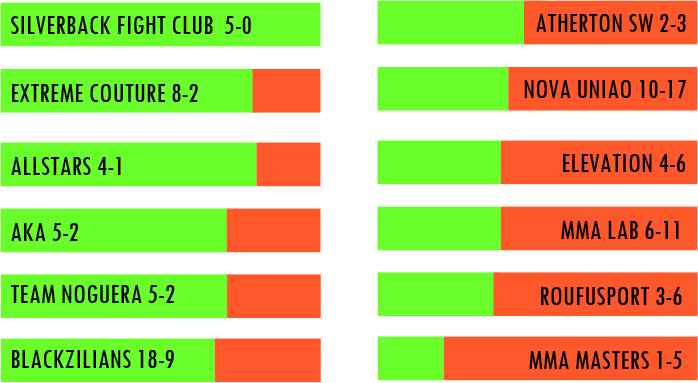 Sorted by Win % Since October 1st 2015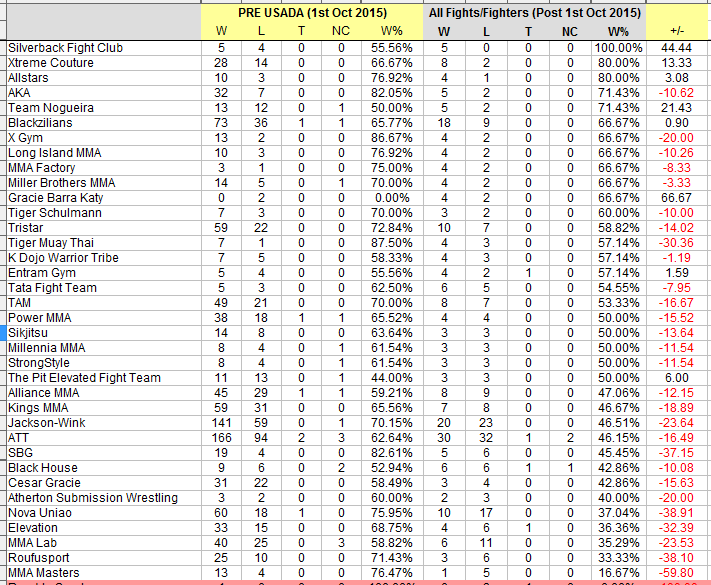 Sorted by difference Pre USADA v Post USADA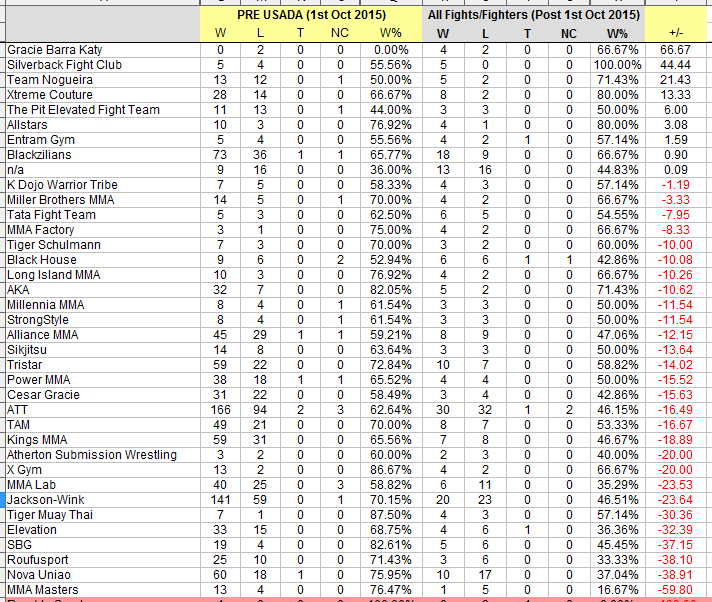 Nation Records
Only includes nations with 3 or more fights since October 1st 2015
Sorted by Win % Since October 1st 2015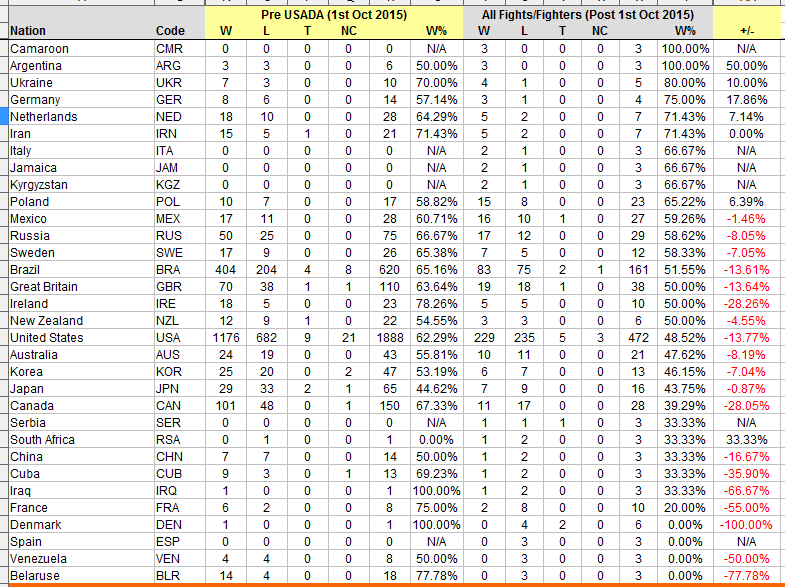 Sorted by difference Pre USADA v Post USADA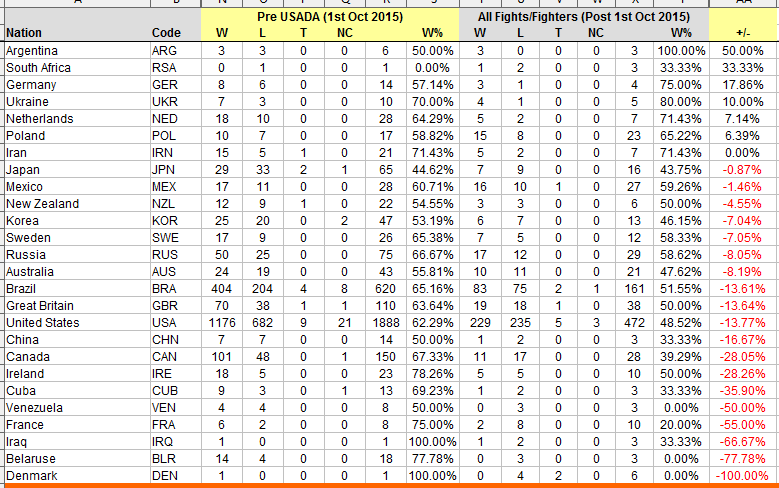 Fighter Records
Sorted by record – Fighters 3 wins or more since October 1st 2015

Sorted by Record – Fighters with 3 or more defeats since October 1st 2015

Most Improved Pre v Post October 1st 2015
http://imagizer.imageshack.com/img922/2171/A5KuMX.png
Dropoff Pre v Post October 1st 2015