Those of you who have followed me on twitter for any length of time know that I have tracked and monitored USADA testing statistics in the UFC since the start of the program.
The spreadsheet used has been built and improved over the past 18 months and is now almost fully automated drawing data as published on the USADA website and then drawing various summaries from it.
The spreadsheet is available on Mycloud (Open Document Format) and is updated weekly.
Features:
Fighter lookup – you can now select fighters from the drop down and it will give you their full testing history along with (Zuffa) win/loss records etc.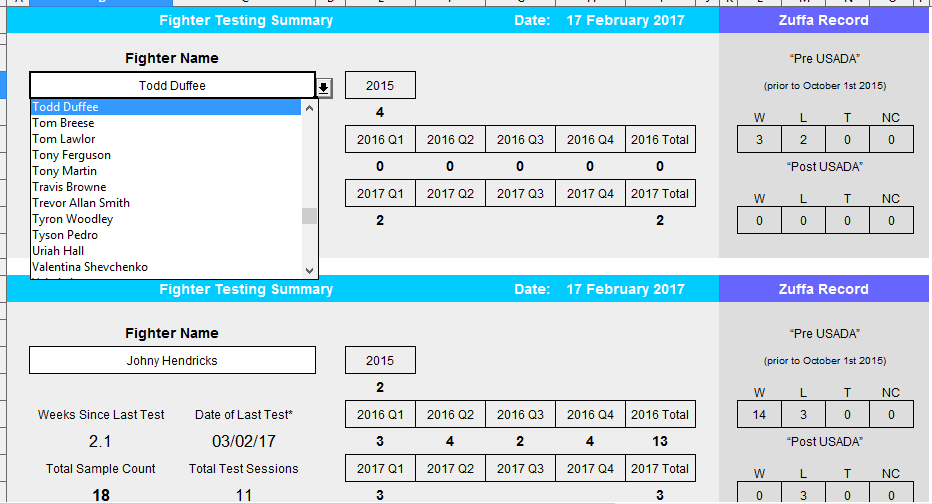 Event breakdowns – from 2017 all event testing is recorded
Program summaries – detailed at a glance breakdown of most tested, weight class and nation testing
Rankings – Breakdown of testing by weight class and ranking along with detailed testing of champions
Breakdowns by gym, and nation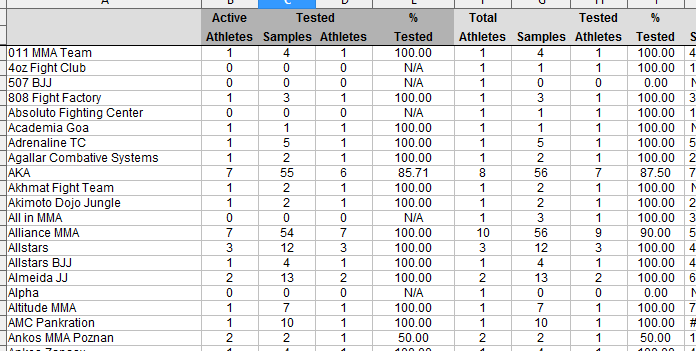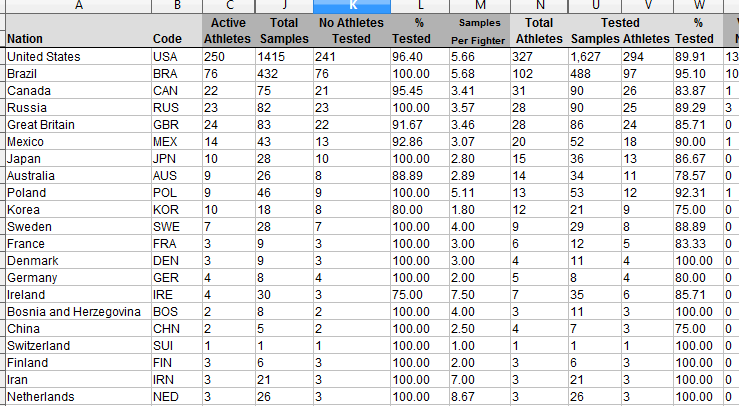 and includes weekly tracking of ever test session completed by USADA on UFC athletes